Restaurant Marketing App
Step up your marketing game with personalization, automation, and data-driven insights to draw in more diners and increase revenue.
Comprehensive marketing platform
Unlock a suite of 20+ marketing mechanics honed over a decade by restaurant marketing experts. Designed for maximum conversion and revenue, each campaign step is thoughtfully executed and complemented by an all-in-one analytics dashboard that equips you with the essential metrics for informed decision-making.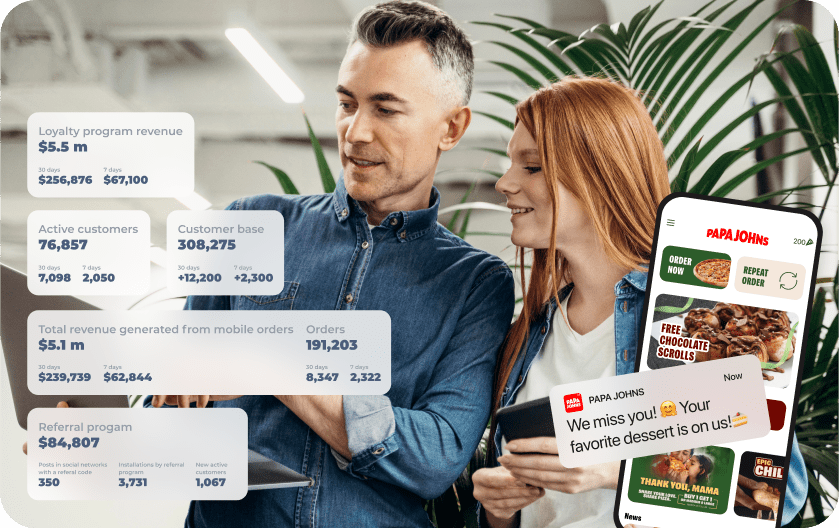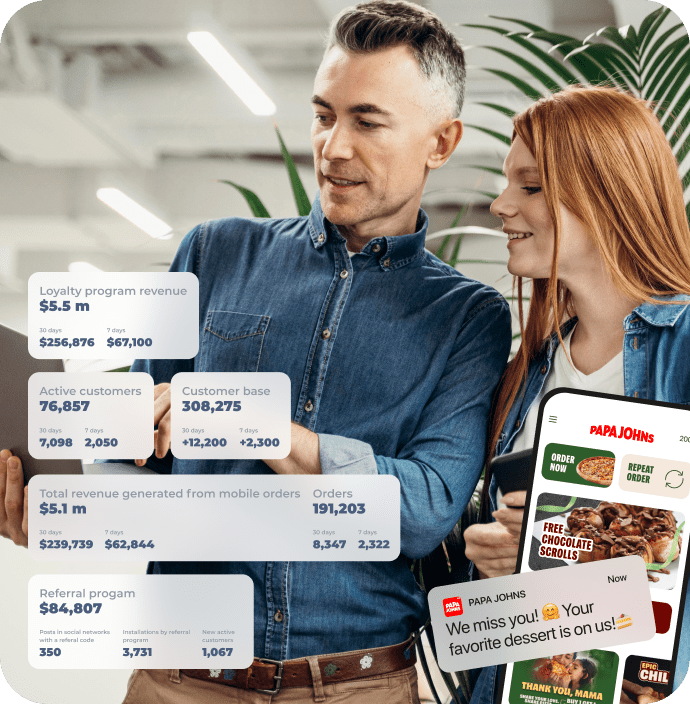 20+ Time-Tested Marketing Mechanics
Unlock the potential of varied marketing strategies, ranging from Reward Catalog Programs and Happy Hours to Win-Back Coupons and Viral Referral Programs
Multi-Channel Marketing Solution
Connect seamlessly both in-store and online, from mobile app to web. Simplify customer engagement across all brand touchpoints.
All Needed Metrics in One Place
Simplify your analytics process with a unified dashboard, capturing all the essential metrics necessary for informed decision-making and segmentation
We have thought through every step
Discover the advantages of pre-built campaign scenarios, focused loyalty programs, and automation via our app-based marketing platform. Simplify the way you connect with your audience.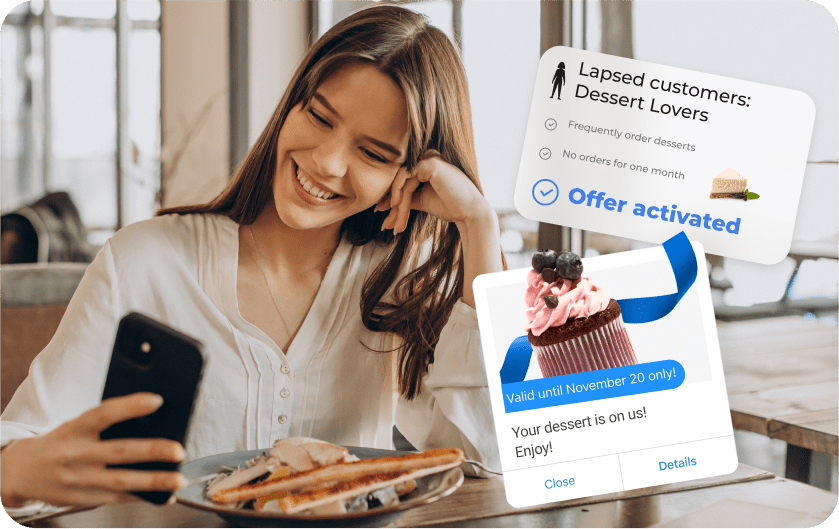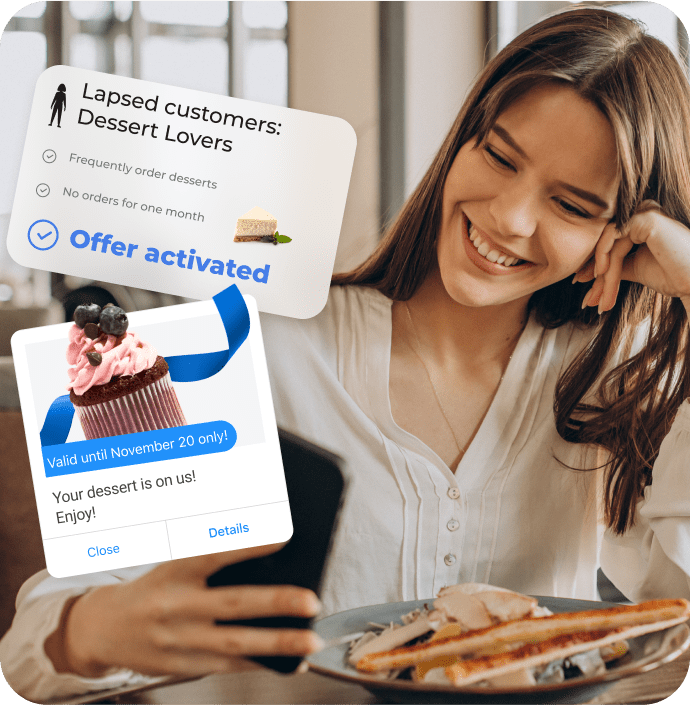 Easy Campaign Creation with Pre-Built Scenarios
Design and launch marketing campaigns in minutes using our intuitive platform, equipped with dozens of pre-built scenarios
Automated Marketing Campaigns
Simplify your marketing efforts with automation, sending the right message at the right time without manual effort
A Powerful Personalized Loyalty Engine
Personalize offers and campaigns based on customer behaviour and preferences to enhance engagement, conversion, and foster loyalty

L&L Hawaiian Barbecue
Hawaiian Barbecue
200+ stores in the USA
£3,063
Incremental marginal profit
per store during the lottery campaign

Papa Johns
International Pizza Chain
80+ stores in the UAE
40%+
Increase in order frequency
for loyal customers

7 Leaves Cafe
Bubble tea chain
40+ stores in the USA
550%
Increase in number of orders
from users referral per day

The Fat Pizza
Pizza Restaurant Chain
20+ stores in the UK
37%
Conversion rate share
by customers who made an order thanks to a campaign
Customer Success Expert Guidance
Transform raw data into actionable strategies that drive success by leveraging comprehensive insights provided through our analytics and expert guidance.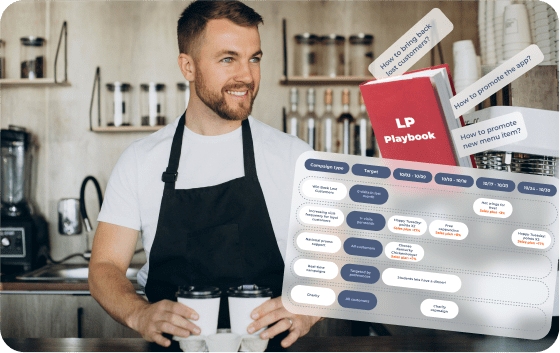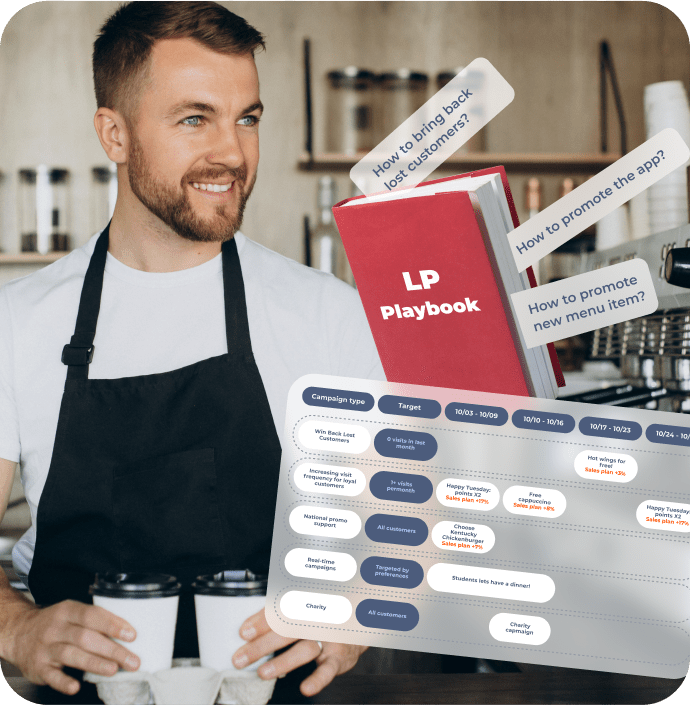 Turnkey project launch and 24/7 support
We offer unparalleled hands-on guidance: from setup and implementation to training and 1-on-1 marketing consultations. All at no extra cost
Unique vision and
expertise
We share best practices, developed through our work with over 600 restaurant brands around the world, including franchises in the QSR TOP-10
Focused on results from day one
We know the metrics that matter and work hand-in-hand with you to launch campaigns, track their performance, and ensure you're not only increasing sales but also maximizing your ROI
Our International
Recognition

L&L Hawaiian Barbecue
Hawaiian Barbecue
200+ stores in the USA
In 2023, received a Platinum Award in the Mobile App category at the Hermes Awards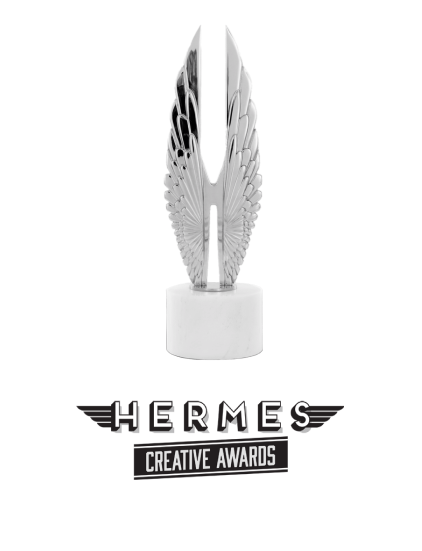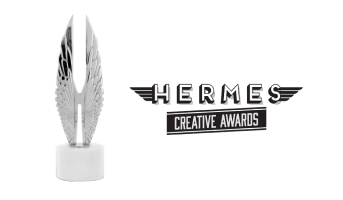 The Fat Pizza
Pizza Restaurant Chain
20+ stores in the UK
In 2023, received a Platinum Award in the App For Business category at the AVA Digital Awards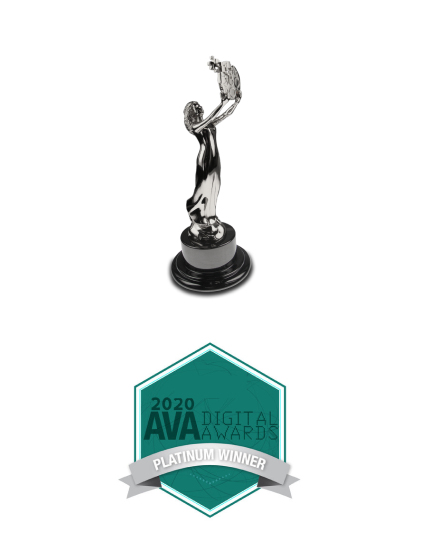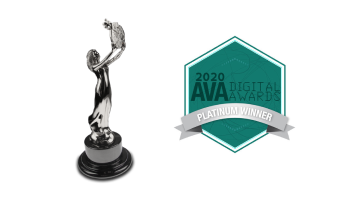 Papa Johns
International Pizza Chain
80+ stores in the UAE
Got a Silver Award in Customer Insights & Metrics at Loyalty360 and a Platinum at Marcom for marketing loyalty solution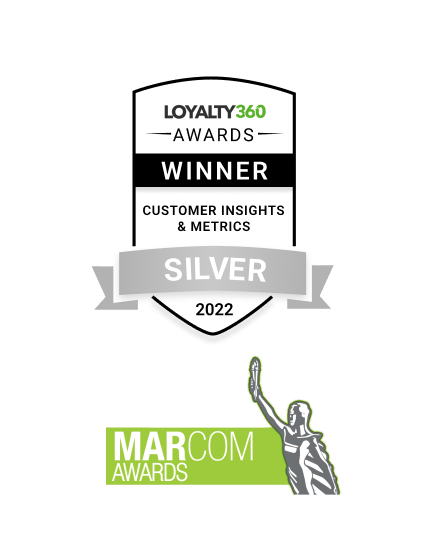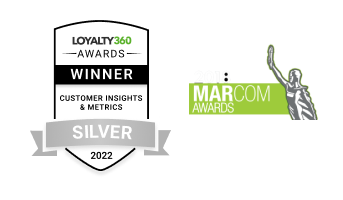 Sumo Sushi
Japanese Chain Restaurant
8+ stores in the Middle East
In 2019, received a Gold Award in the Customer Loyalty Strategy category at the Loyalty360 Awards in the USA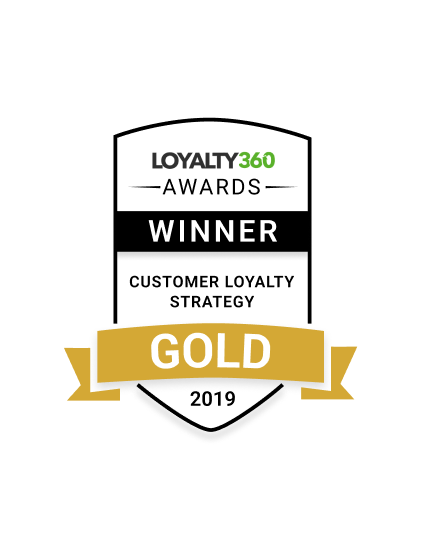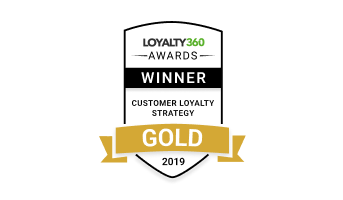 Balance Grille
Asian-Fusion Restaurant Chain
5 stores in Ohio
In 2018, received a Silver Award in the Technology & Trends category at the Loyalty360 Awards in the USA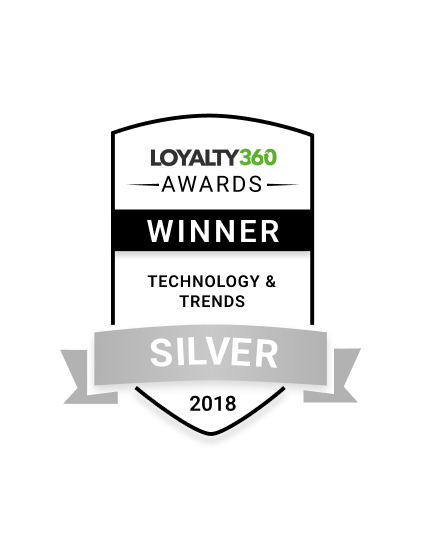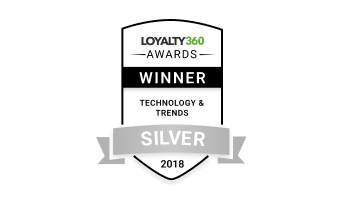 Let us help you
Make the right decision for your business